Big savings on your shipping costs to all destinations in the middle east and worldwide. Ship & Deliver Anything, Anywhere!
---
We are a company building
a social network to ship & deliver anything, anywhere!
Now in Lebanon
PUP Delivery App is a Local shipping & delivery app made by Aura Technologies LTD, based in the UK and operating in Eastern Europe and the Middle east.
With about 1200 Pickup Points in Lebanon and growing, all you have to do is drop your package at a nearest PUP Pickup Point, and the reciever will collect the package from his/her nearest PUP Pickup Point.
PUP Delivery App is a unique and brand new way to deliver packages localy, now in Lebanon.
PUP App gives customers a safe and convenient way to pick up and collect parcels, documents, and packages of any size across Lebanon at their convenient time.
Easy, Affordable & Safe
Download PUP Delivery App in Lebanon Now, and enjoy the ride.
---
Enter Your Details
All you have to do is download the app in Lebanon , click on Send, find the nearest PUP Pickup Point to you, select it and proceed to next step.
Enter Receiver Details
Then, search for the nearest PUP Pickup Point to the your receiver, select it, add a Name & Phone Number and proceed to next step.
Add Package Details
Now, add the Package size, insurance if needed, who will pay, Cash On Delivery if needed, payment method, check the cost and procced.
Deliver the Package
After Confirming the request in Lebanon , all you have to do is drive to the nearest PUP Pickup Point you selected and scan the QR CODE & drop your package.
---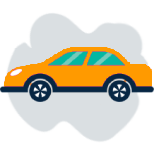 Become a Driver
As a Lebanese PUP driver, you'll make reliable money working anytime, anywhere.
Start earning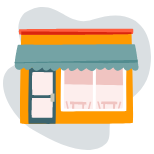 Become a Partner
Grow your business and reach new customers by partnering with us.
Sign up your shop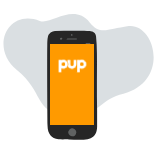 Try the App
Experience the best delivery experience with PUP APP, all in one app. Download PUP Delivery App.
Get the app
---
250 Pickup Point Now in Lebanon
We delivery your package to the nearest Pickup Point to you, might be a shop, a garage, a super market, very near to you.
Find Nearest PUP in Lebanon
---
FOR Corporate
Corporate solutions
Do you own an Online Shopping Website, a Merchant, an Instagram Shop in Lebanon , or just a Brick & Mortal shop?
A Corporate account can benefit from PUP's Cash On Delivery (COD) and much more.
There's a reason over 1000 Businesses and Corporates choose PUP Delivery App; Corporate Solutions benefits from the huge network of new clients, new stream of revenue, and less shipping & delivery fuss.
If you are in Lebanon and interested in partnering or learning more about PUP, we'd love to hear from you.
---
A subsidiary of Aura Technologies LTD, a registered company in IT Services in the UK. PUP is a social network to ship & deliver anything, anywhere!
Aura Technologies SARL
registered in
Lebanon
, represneting Aura Technologies LTD.
Aura Technologies LTD's vision is to expand around the world, going to the UK, Cyprus, Armenia, Georgia, Azerbajian, UAE, Qatar, Oman, Kuwait, Bahrain, Saudi, Egypt, Jordan, Turkey, Romania, Crotia, Serbia, Bulgaria, Greece, Iceland, Finland, Poland, Portugal, Spain, Slovakia, Slovenia, Montenegro, Hungary, North macedonia, Albania, Moldova, Czechia, Lithuania, Latvia, Estonia, Denmark, Netherland, Uzbakistan, Kazakhstan, Morocco, Algeria, Tunisia and others.